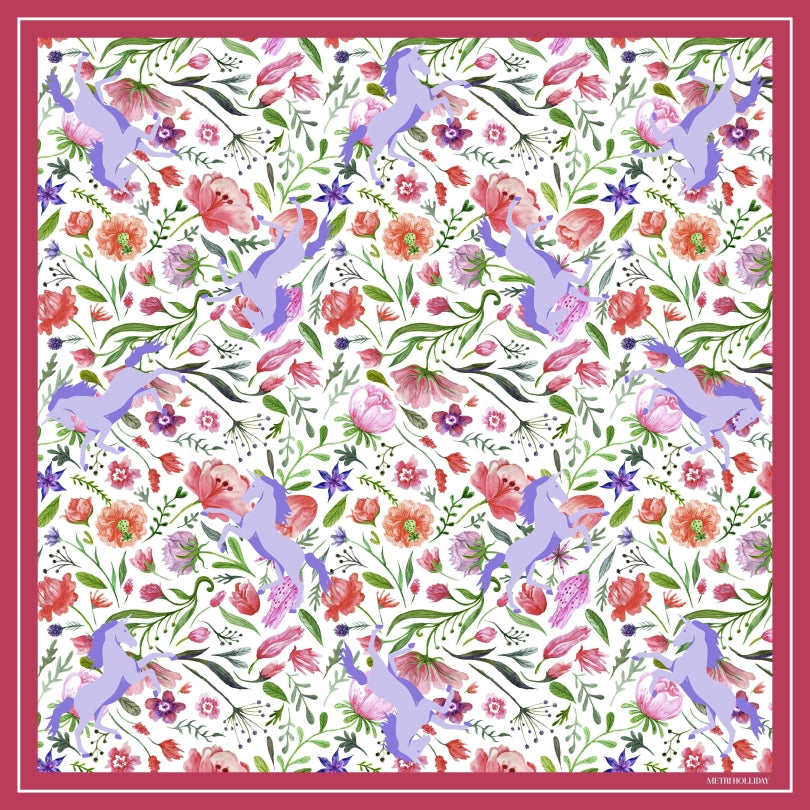 Whimsical Wonder | Silk Twill Scarf
Let yourself experience the enchantment of childhood with Whimsical Wonder Silk Scarf. Crafted from 100% natural silk twill with eco-friendly dyes and hand-rolled hems, this luxurious scarf will bring feelings of wonder, fantasy and joy.
14mm Silk Twill
Hand Rolled Hem
OEKO - TEX Certified Silk
---
Whimsical Wonder | Silk Twill Scarf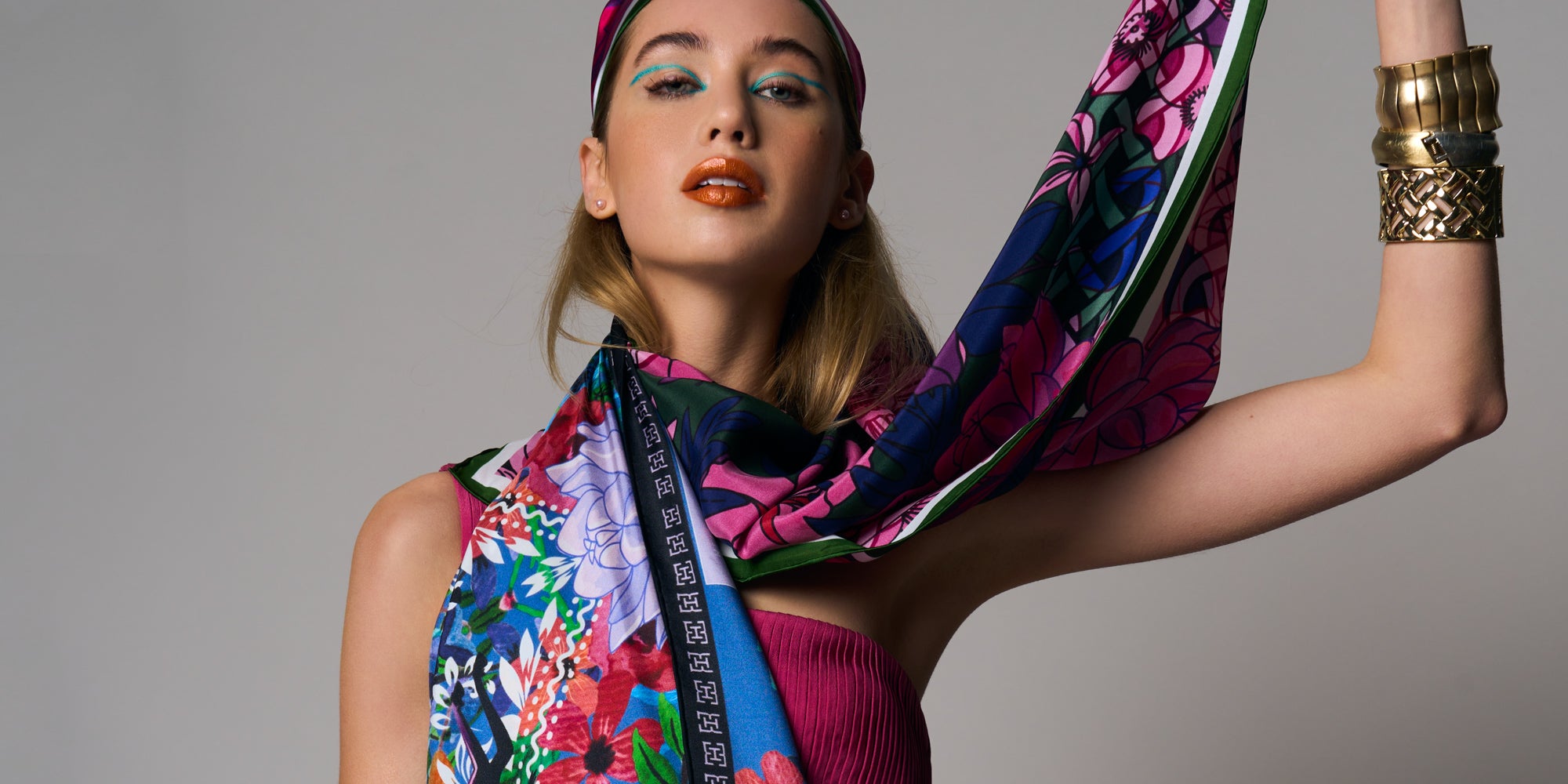 Elevate Your Style with Metri Holliday Natural Silk Scarves
Made from 100% natural silk, these scarves are also great for your skin: they're breathable and biodegradable, so they won't cause any irritation or allergy issues. And if that weren't enough, 10% of every sale is donated to support mental health charities—so you can feel good about getting dressed in the morning!
Looking for unique ways to wear your scarf?
We've got videos and tutorials ready for you