Straight From the Runway
Designer Scarves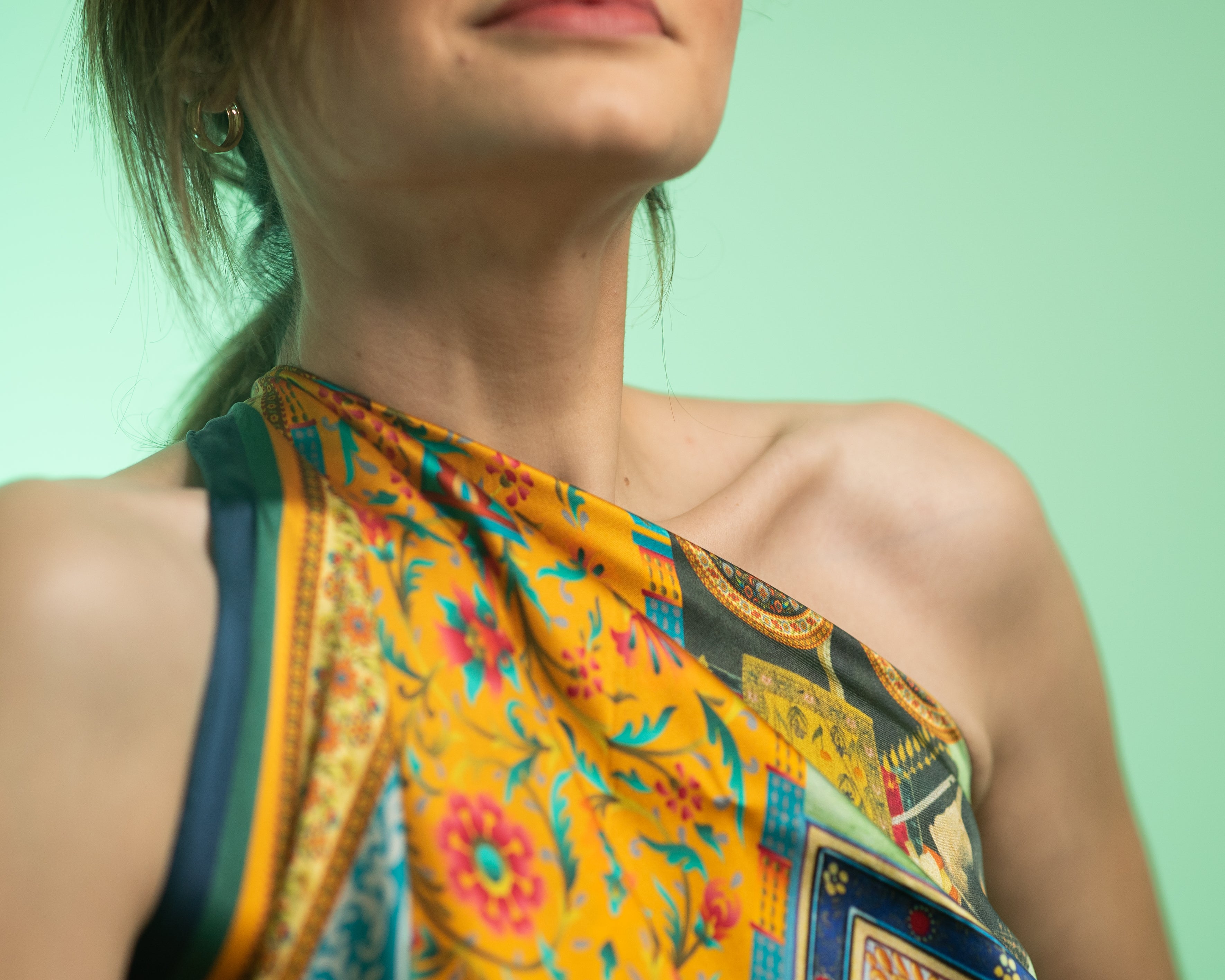 Luxury Silk Scarves for Women Who Want to Elevate Their Style & Mindset
Metri Holliday silk scarves were born from a desire to create something for women to wear that not only effortlessly elevates your style but transforms your mindset too.
Your destiny is freedom, creative expression and self-love; our beautiful designer silk scarves are infused with meaning and symbolism to positively inspire you - and add elegance to your look.
Style Yourself Metri Holliday to: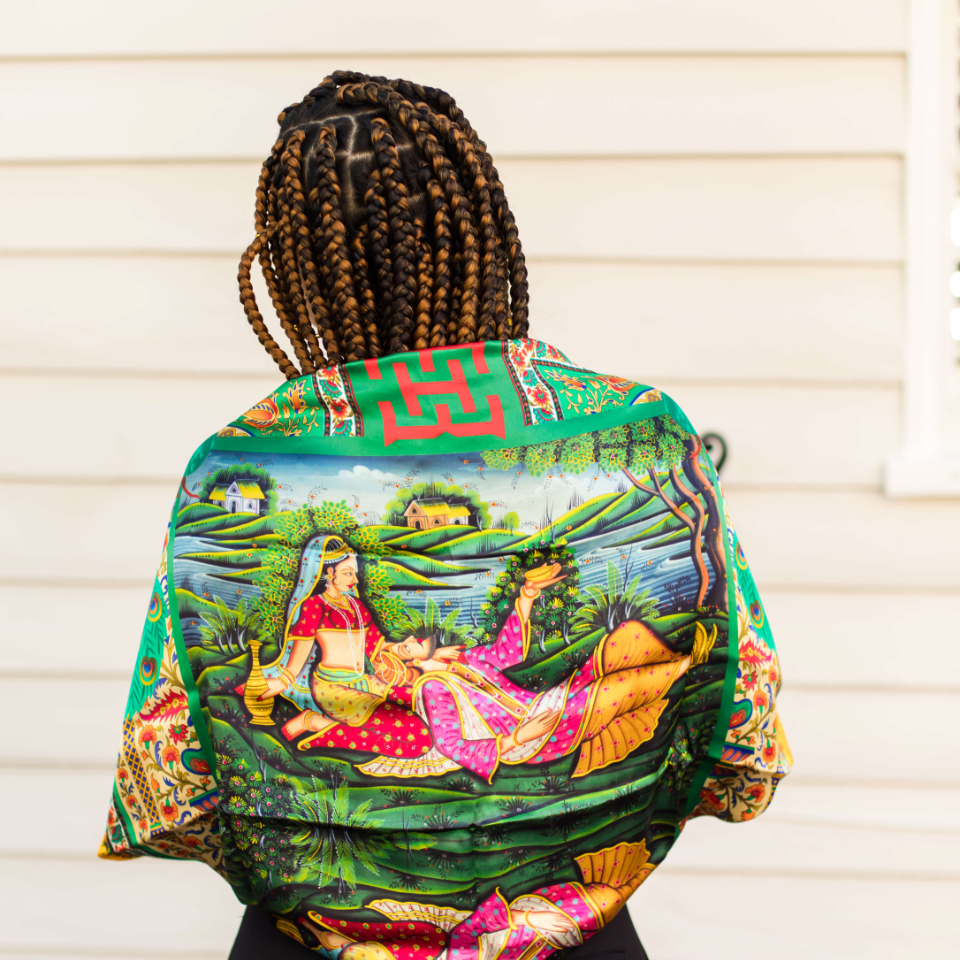 Tap into your
magical side
Inspired by symbolic animals, plants, precious stones, and other spiritual elements, our silk scarves are your daily companions, reminding you that everything you need to feel good is within yourself. Each scarf is a celebration of your inner strength and a source of boundless joy.
Harness the power of
fashion for a positive shift in mindset
Each design is themed around one of the seven chakras, or spiritually-inspired Mughal Royal Art. Choose the design which expresses the changes you most want to feel. Feeling restless, jealous or insecure? Your root chakra may be blocked and preventing you from feeling grounded. Wrap yourself in the I am Enough scarf, and add elegance to your outfit while placing your intent on being grounded.
Your Metri Holliday scarf is more than a unique, luxury fashion accessory. It is also a mindset accessory.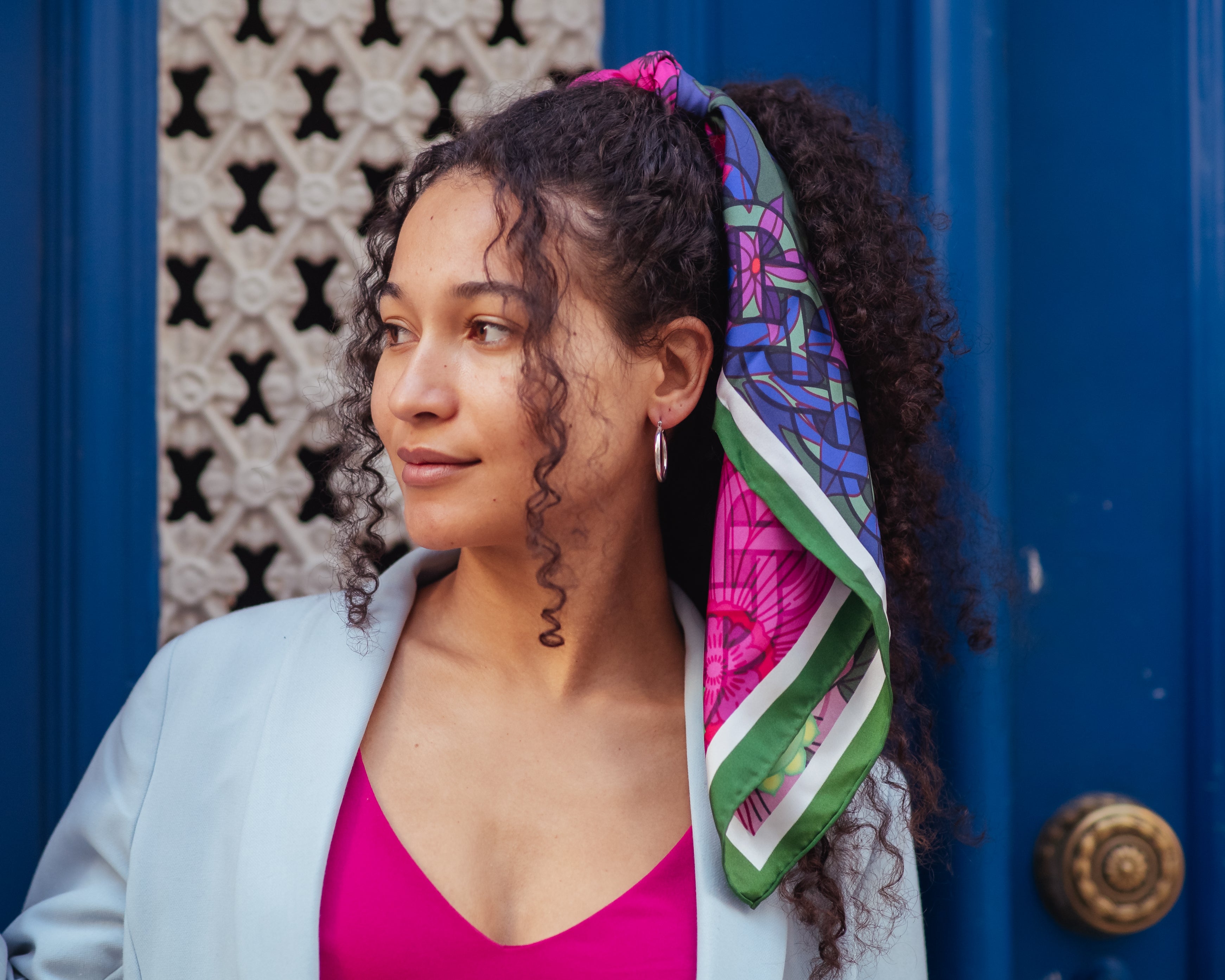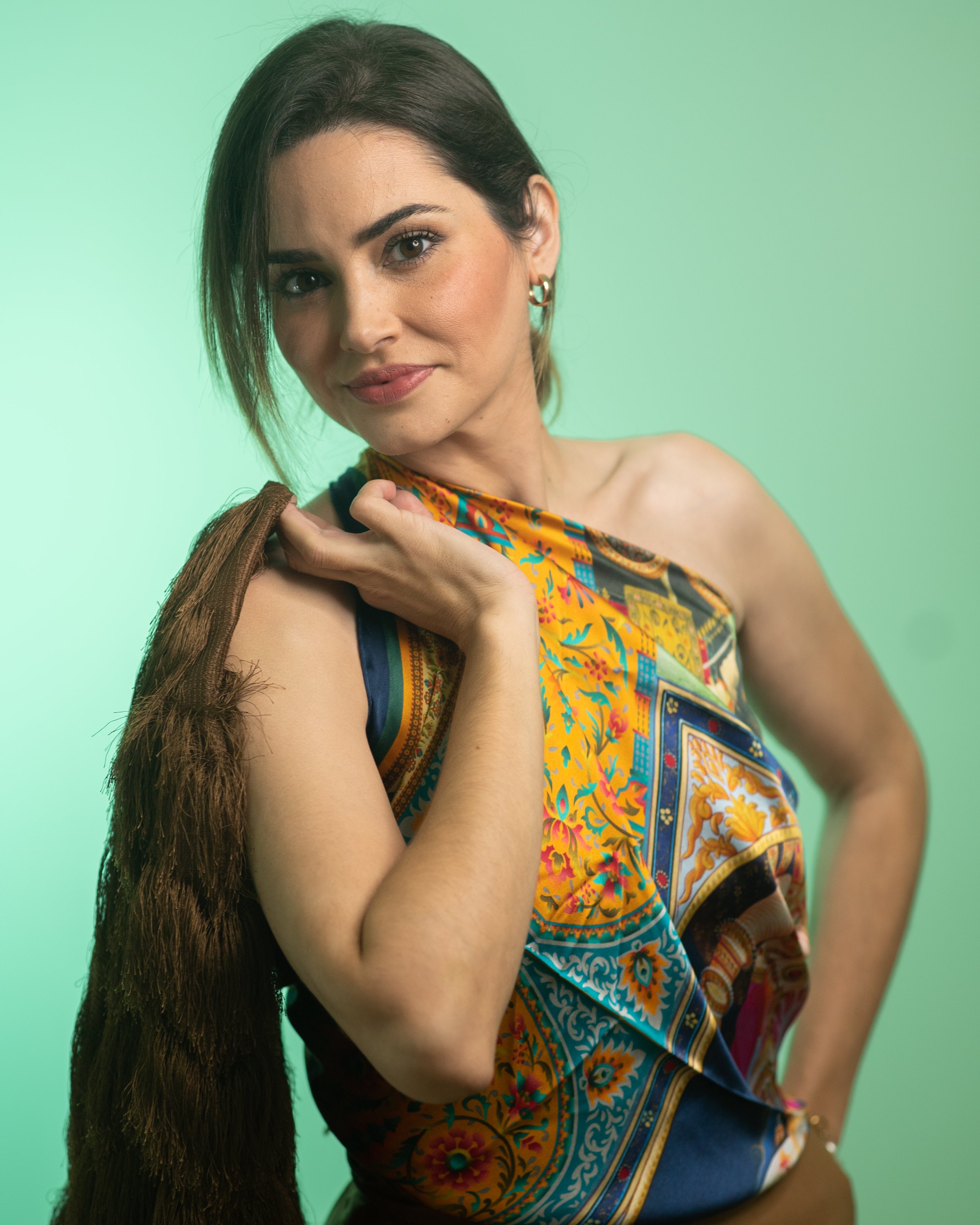 Express your authentic self with
effortless style
A silk scarf is a wardrobe staple that is always on trend. An intentionally-designed one goes further, and is a stylish and fun way to leverage more purpose into your choices. The designs are unique and bespoke to Metri Holliday, and the large size makes the scarves versatile enough to be worn as headgear, a top, scarf, belt, or knotted to make a purse. The intricate and bold designs are conversation starters. Even if you forget your purpose today, someone will comment on your scarf and bring you back to it!
Transform any outfit into an elegant style statement so you feel good and start transmitting positive energy.
Manifest abundance in
your life
The choice is yours; use the power of intention to create the state of mind, body and emotions from which you can attract abundance into your life - no matter how you define it.
A glance at your Metri Holliday scarf reminds your of your intent for today and the things you want to manifest.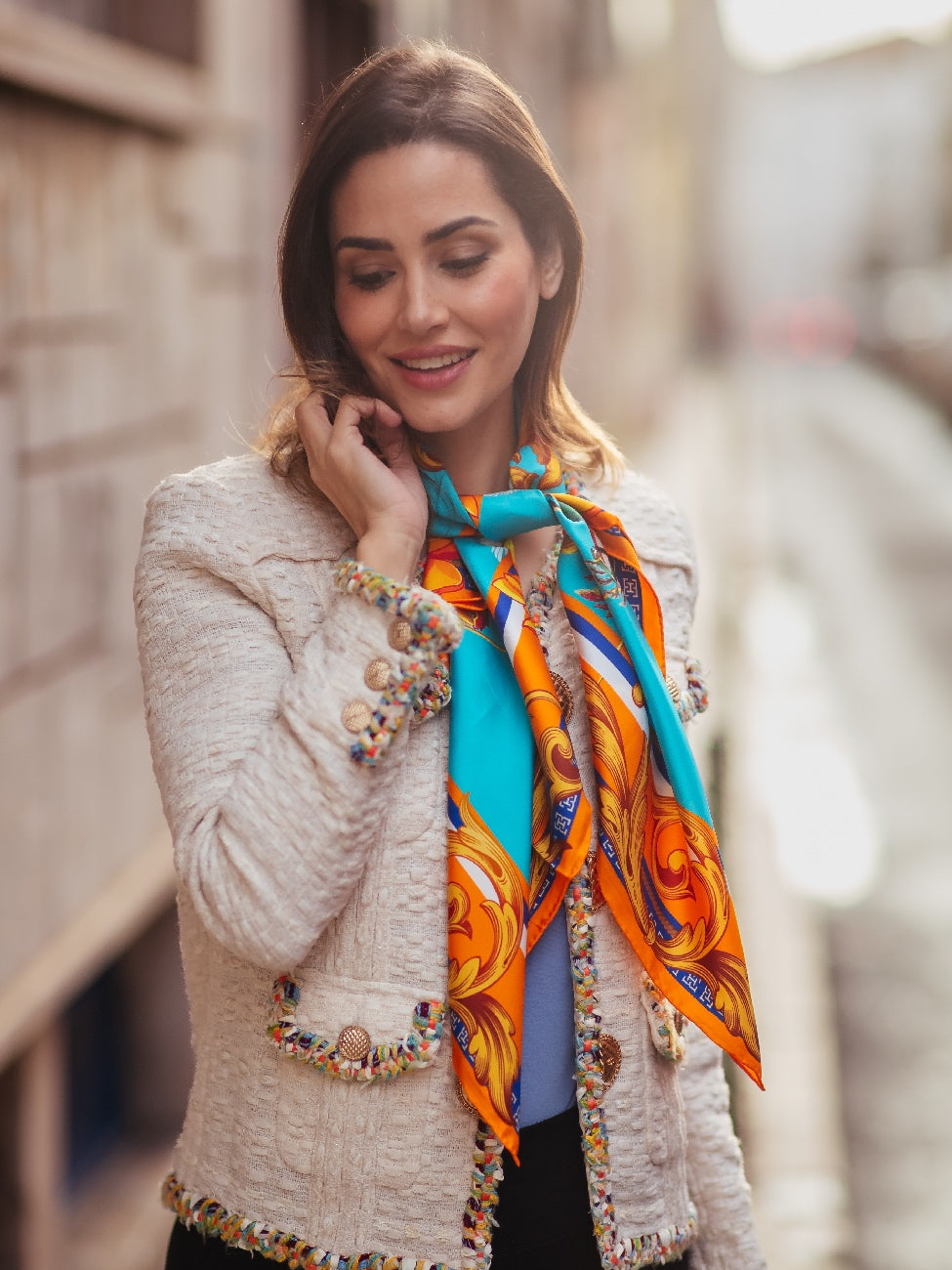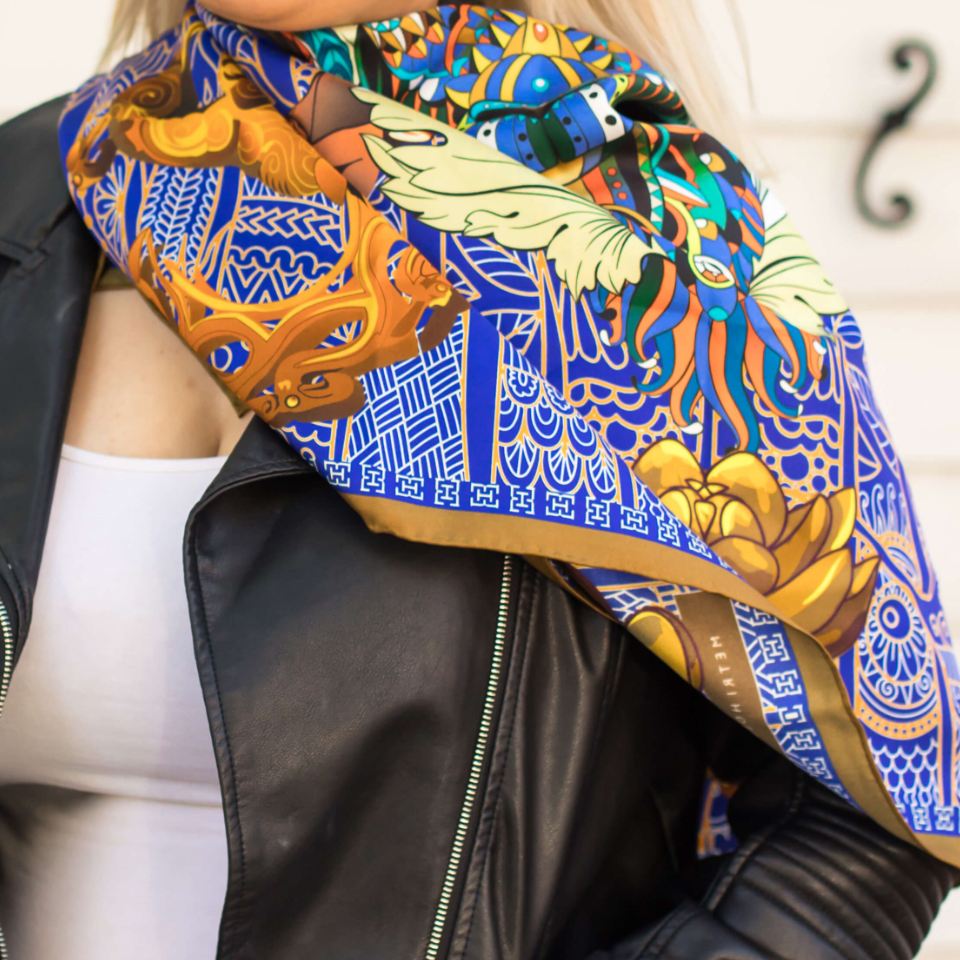 Unlock your greatness and
shine your light
Be inspired to do something today that will draw positive frequencies into your day and help your light shine bright. When you wear these scarves, your light will shine bright from the inside out, and the authentic, loving, peaceful you will inspire others too.
Seek no-one's approval but your own.
Fashion has real power; let's harness it for our own good.