How to wear square silk scarves?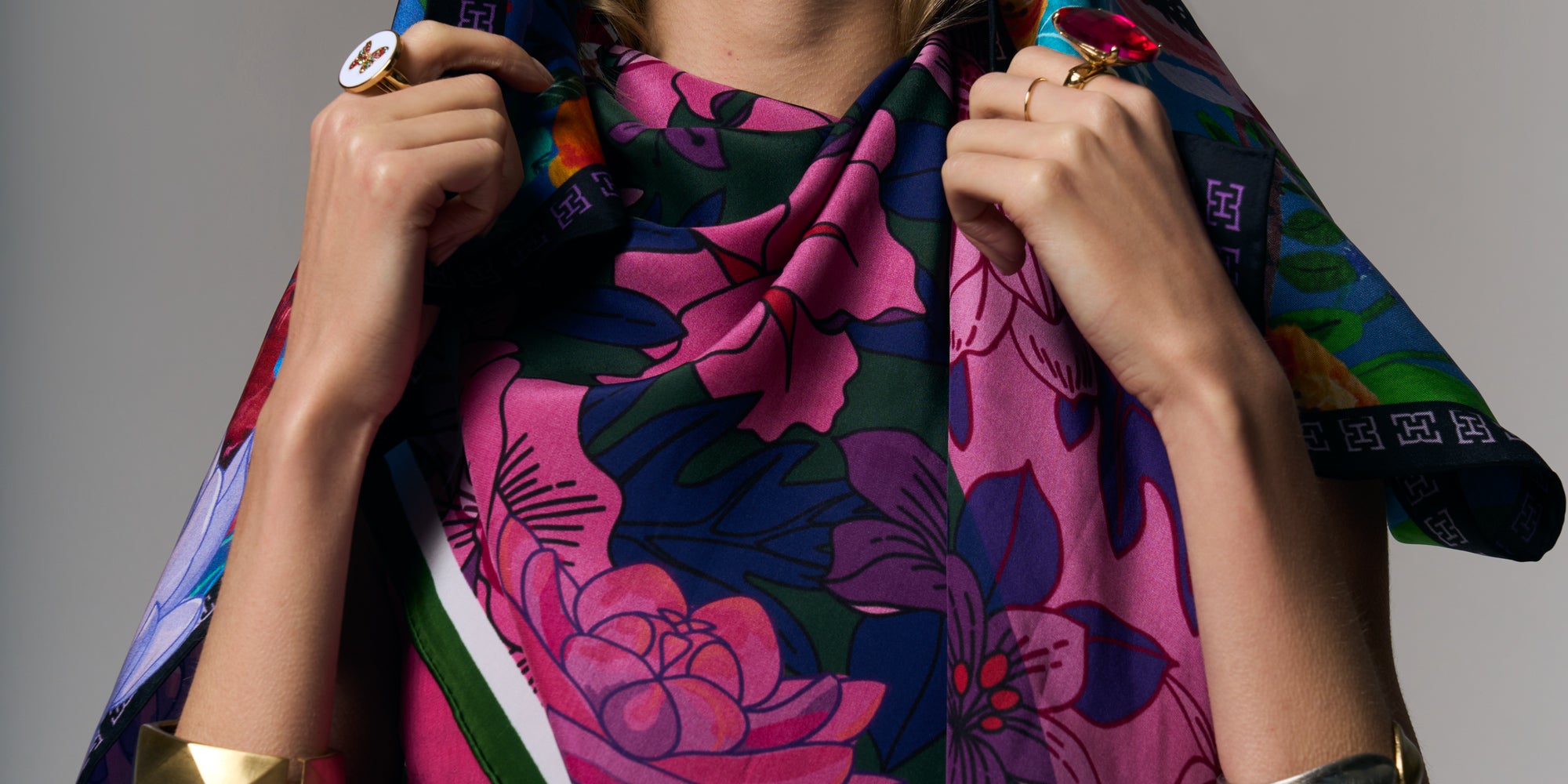 Versatile, playful and always in season! Scarves can be worn in several ways as a headdress, a handbag, belt, a top. Possibilities are endless. Below are a few classical and easy ways to style scarves. We will be posting more fun and creative ways to wear scarves periodically. So keep checking the site for updates or sign up to receive updates.
Need a demonstration?
Watch how to tie some of these classic styles below