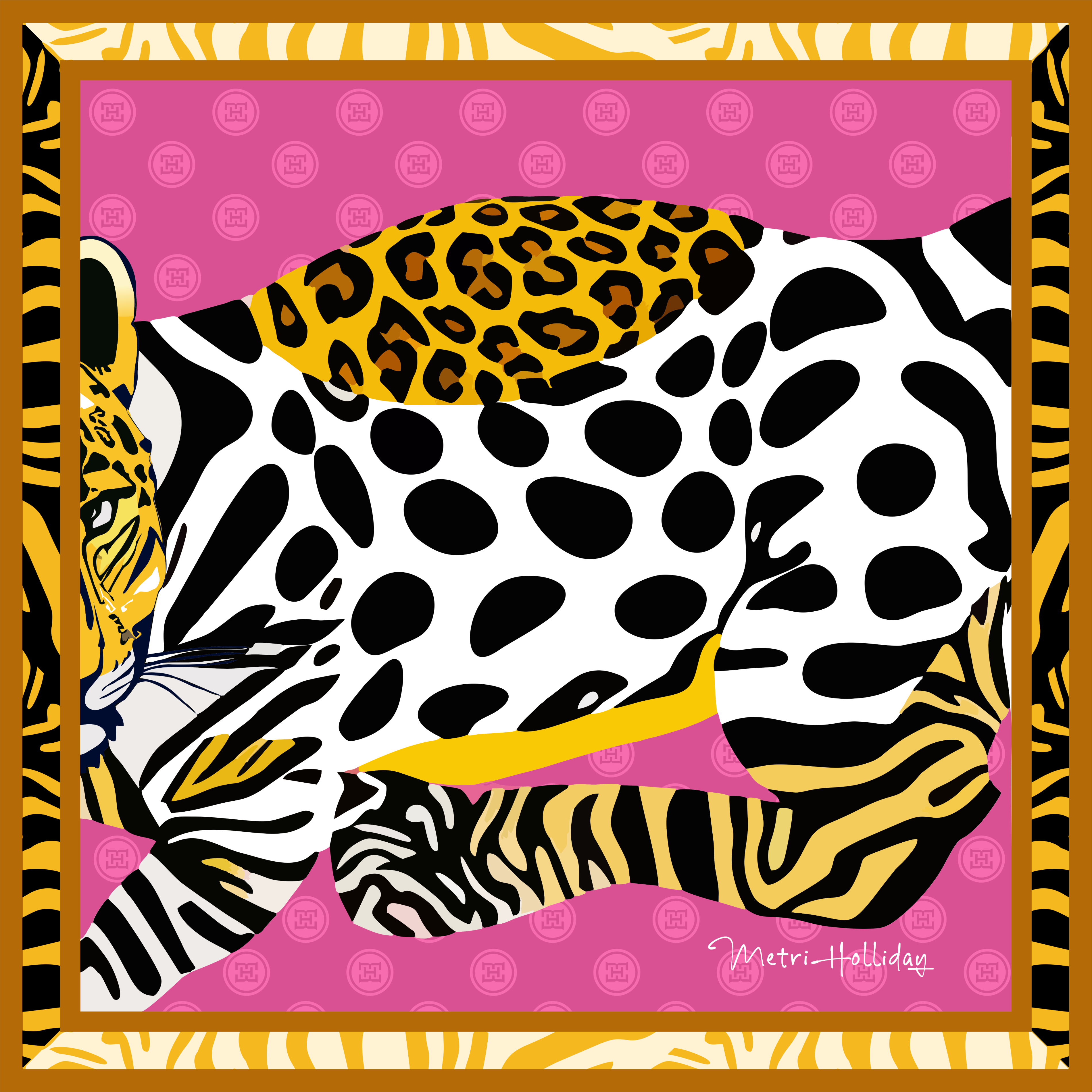 A striking and vibrant fashion accessory that combines the allure of a leopard pattern with the captivating energy of vibrant pink. This bandana is designed to make a bold and fierce statement while adding a touch of playfulness to your style.
With its unique leopard design, this bandana celebrates the wild side of fashion, invoking the spirit of the jungle and the confidence of the powerful big cat. The rich and lively pink color infuses the classic leopard print with a modern and energetic twist, making it a standout piece in your wardrobe.
---
Features
25" x 25"
Silk/Cotton Blend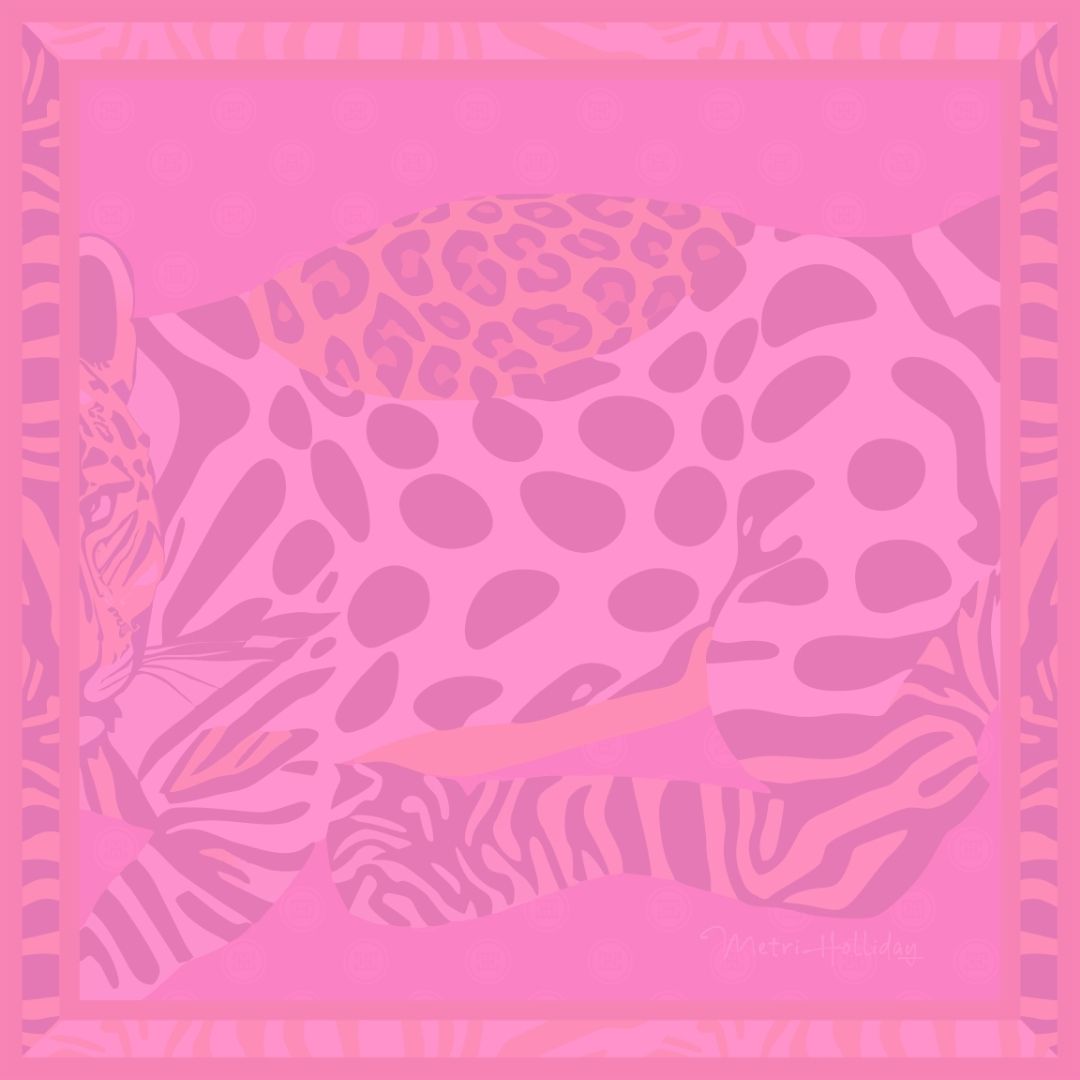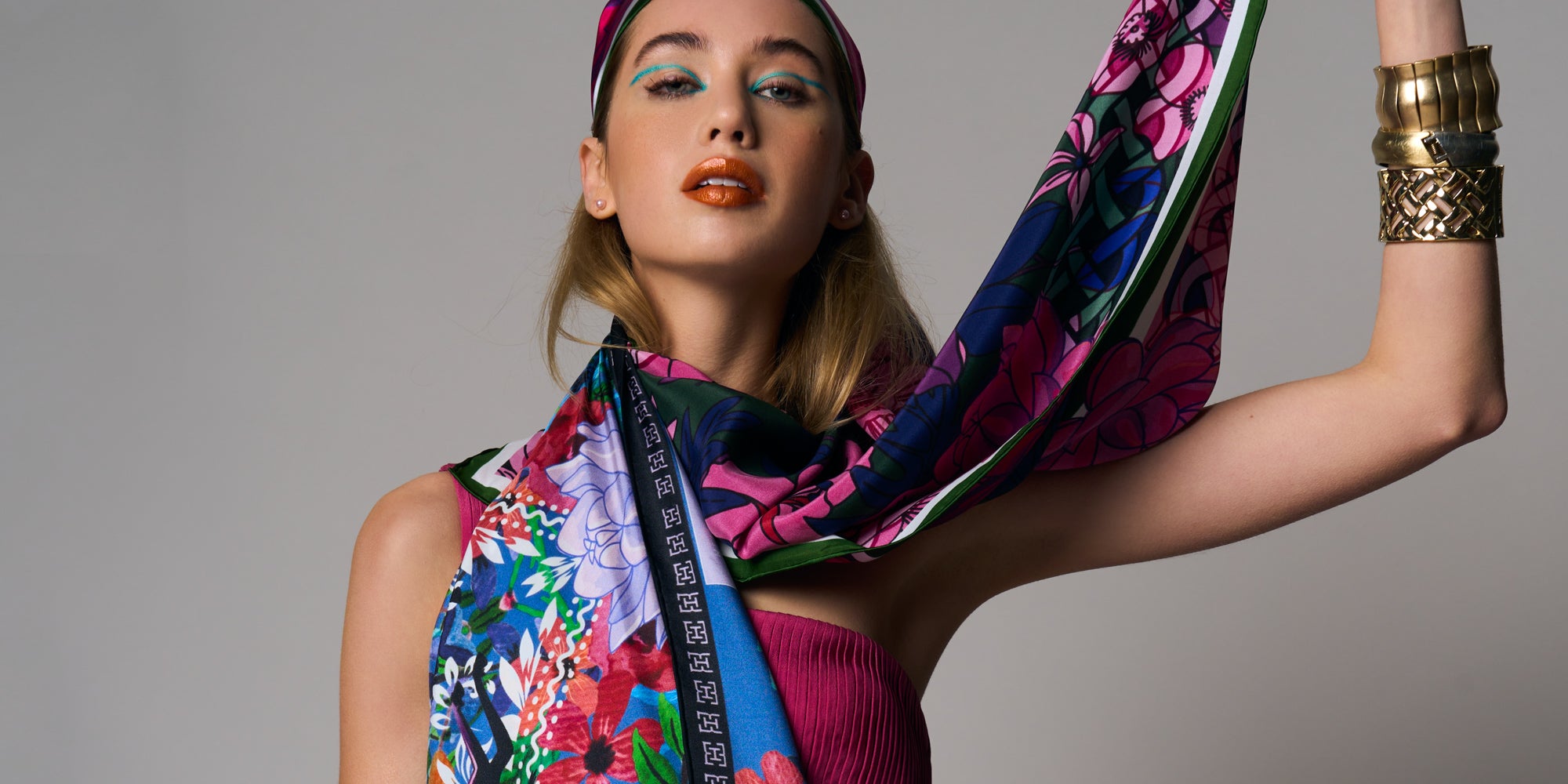 Elevate Your Style with Metri Holliday Natural Silk Scarves
Made from 100% natural silk, these scarves are also great for your skin: they're breathable and biodegradable, so they won't cause any irritation or allergy issues. And if that weren't enough, 10% of every sale is donated to support mental health charities—so you can feel good about getting dressed in the morning!
Looking for unique ways to wear your scarf?
We've got videos and tutorials ready for you