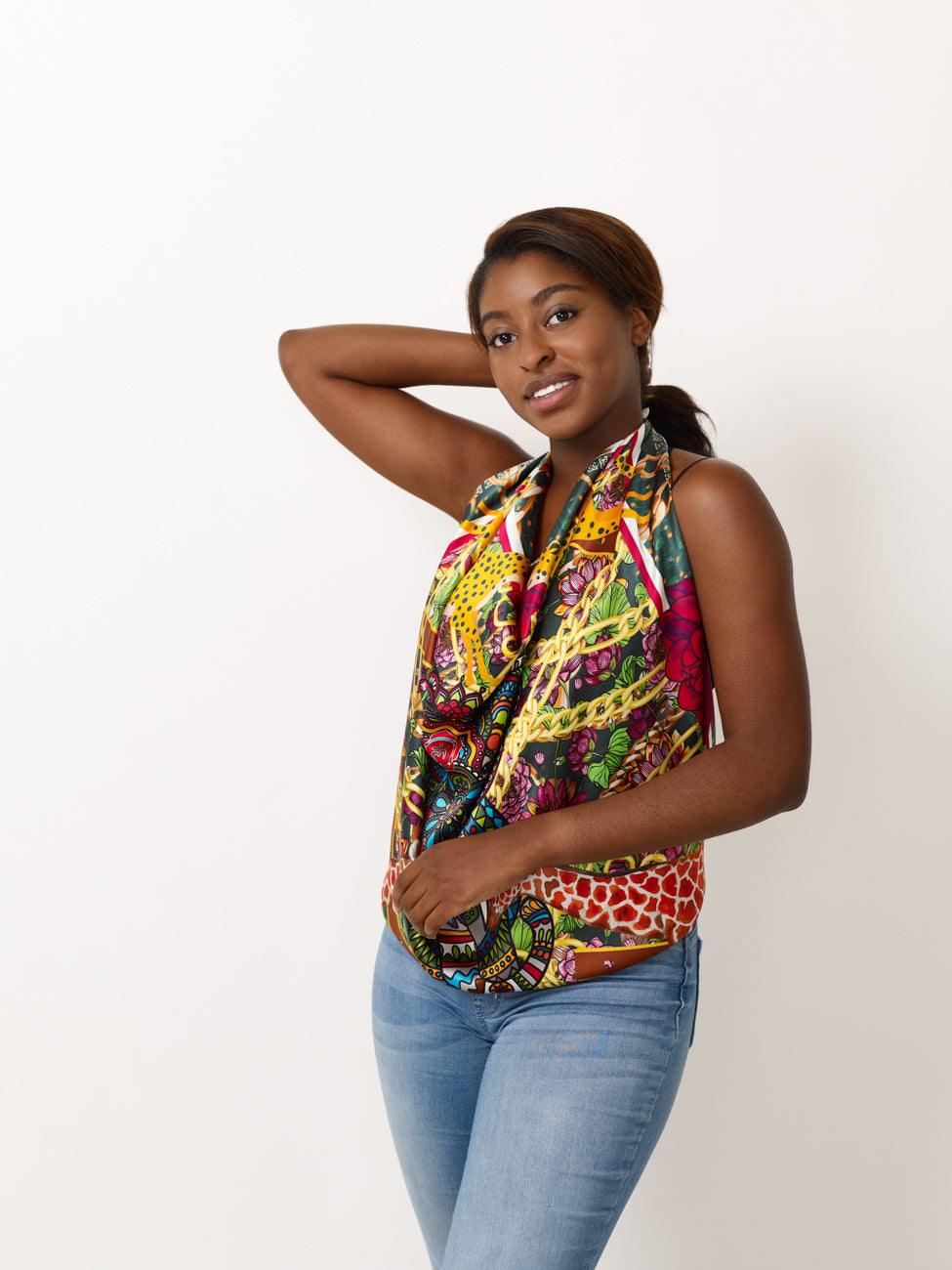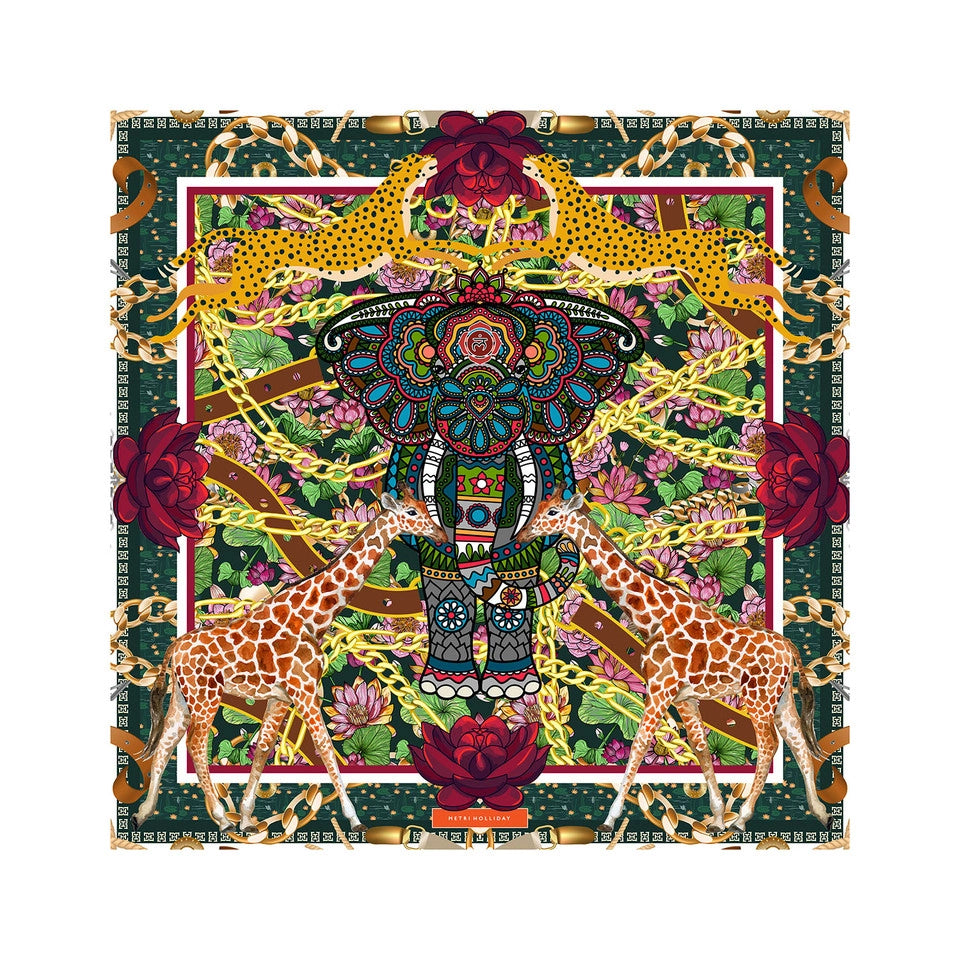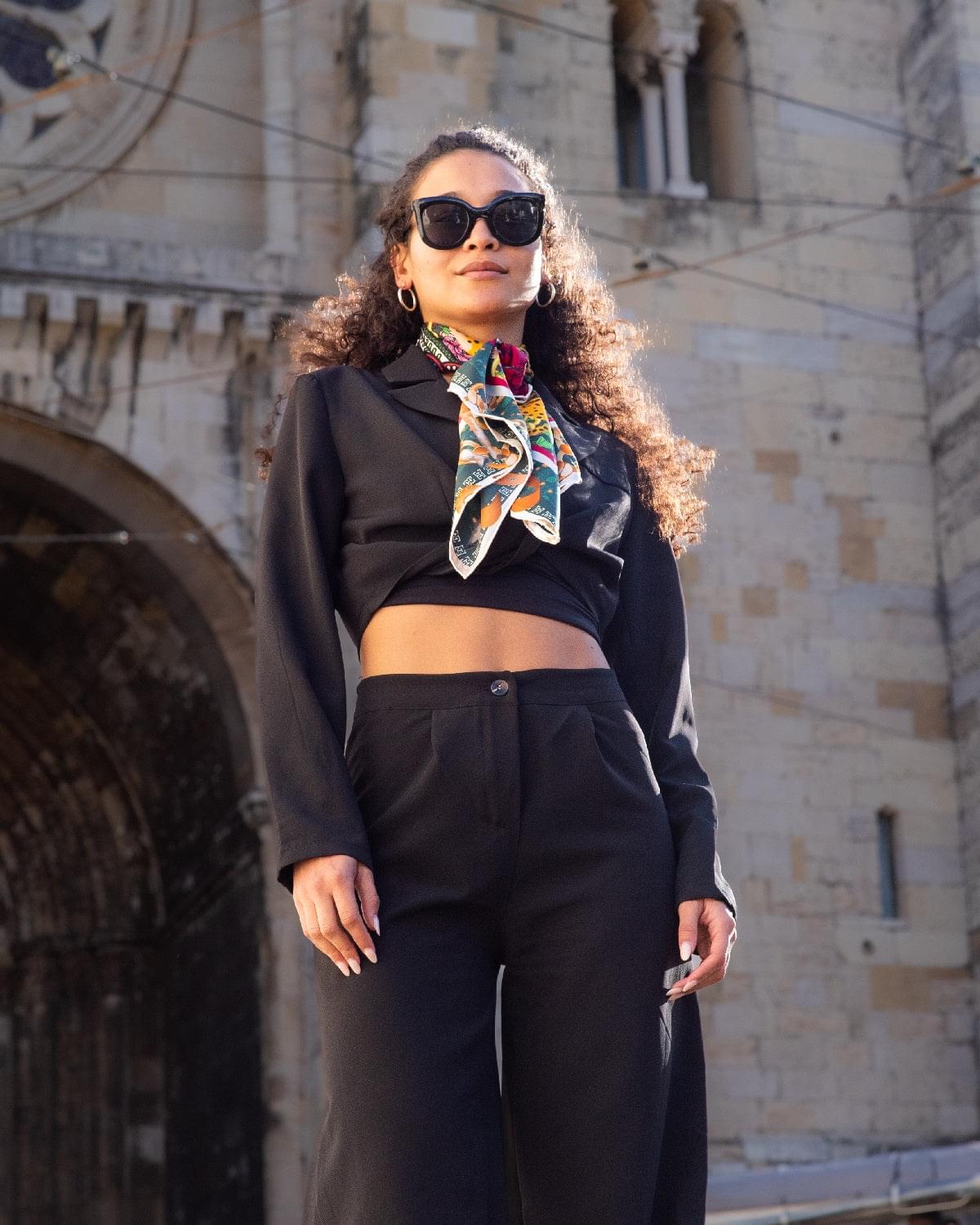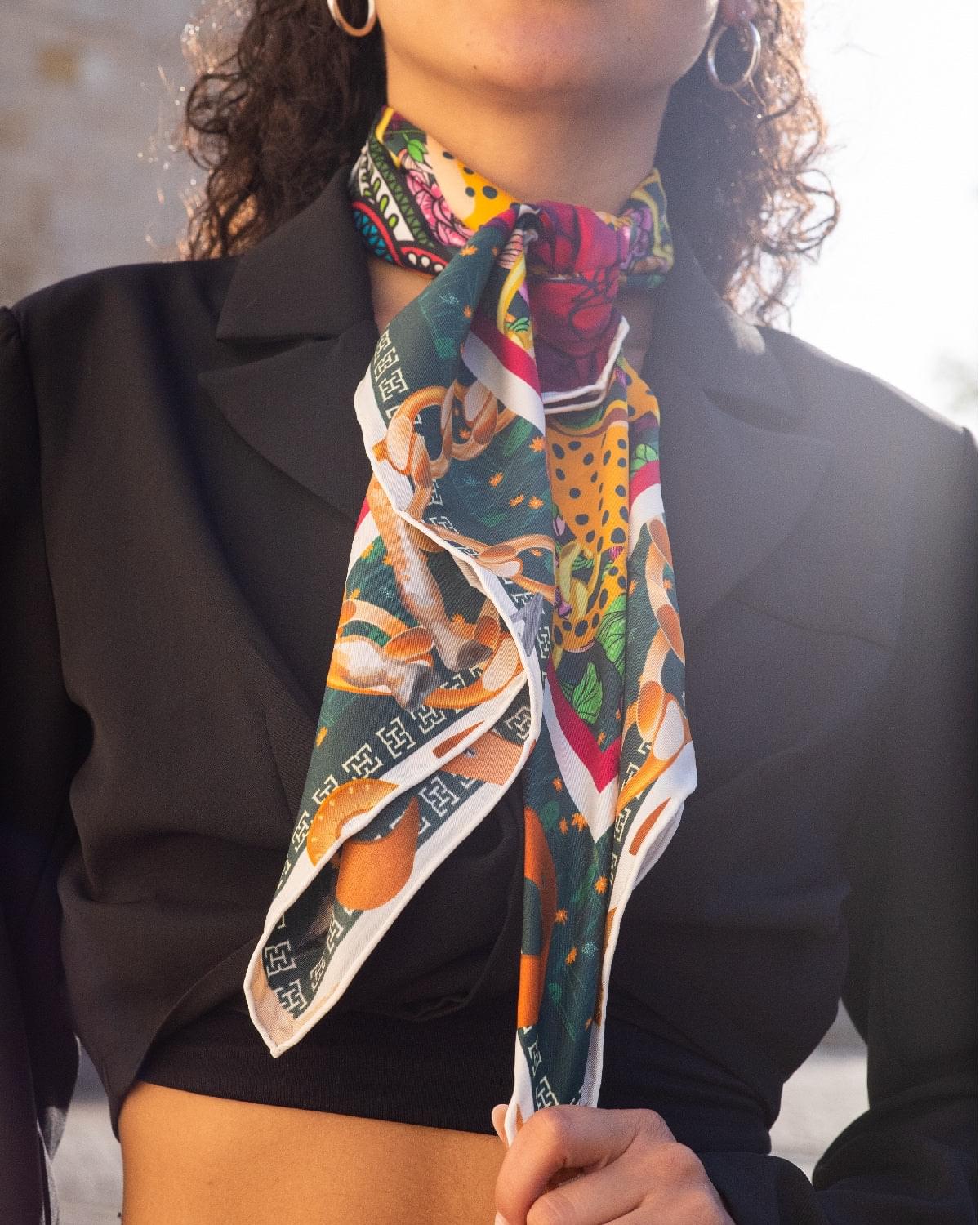 I Am Enough | Designer Silk Scarf
I Am Enough | Designer Silk Scarf

Build on a solid foundation
This is where you find yourself again. You're ready to take on new challenges and grow from a solid foundation when you tap into your survival instincts and release all negative energy. 
The earthy tones of gemstones like jasper, bloodstone and symbolic animals of I Am Enough | Pure Silk Scarf for women invite a frequency into your day which puts you in touch with your basic instincts. 
Are invisible barriers stopping you from getting where you want to go?
Follow the intricately decorated elephant - she is grounded in her herd through a sense of belonging, affection and togetherness, which allows her to move through blockades. 
SLIP ON I AM ENOUGH TO SURROUND YOURSELF WITH THE SAFETY AND SECURITY OF NATURE'S INFALLIBLE INSTINCTS.
- Follow your instincts - Trust - Thrive - 
---
I Am Enough | Designer Silk Scarf
Features
∙ Natural 100% silk twill scarf
∙ 34.5" x 34.5"
∙ 16mm silk
∙ Made in USA, printed in Italy
∙ Hand-rolled hem, dimensions may vary slightly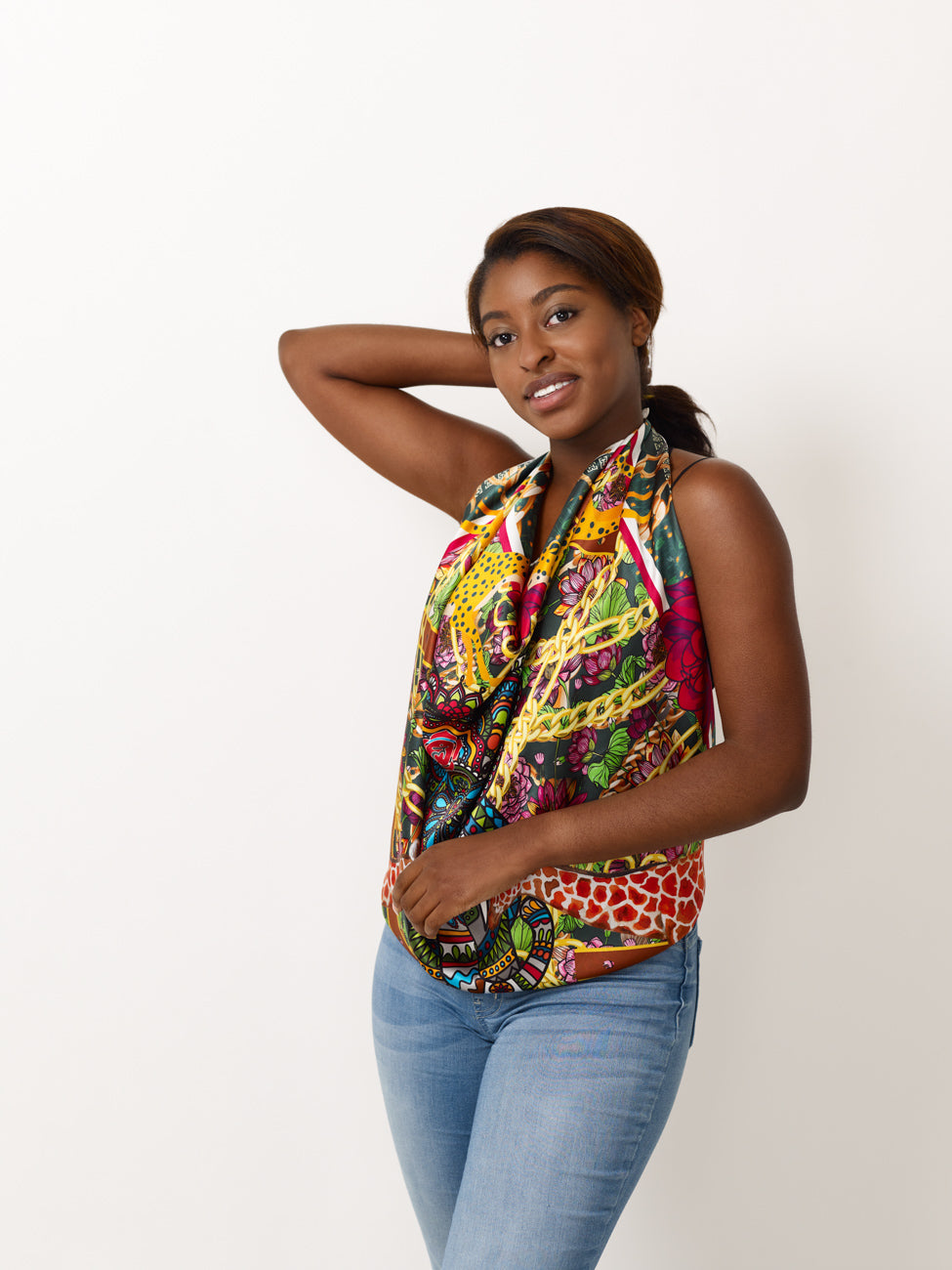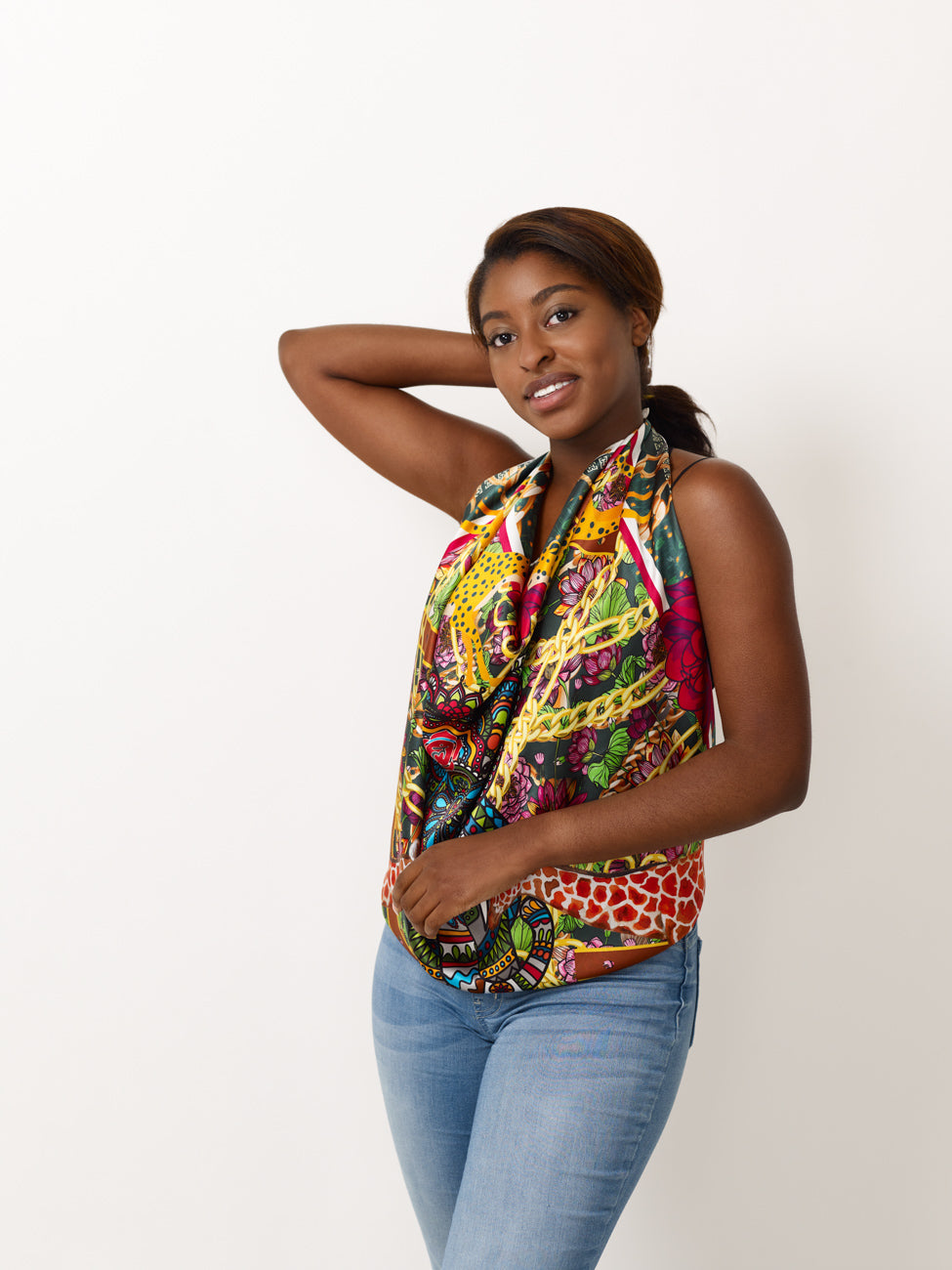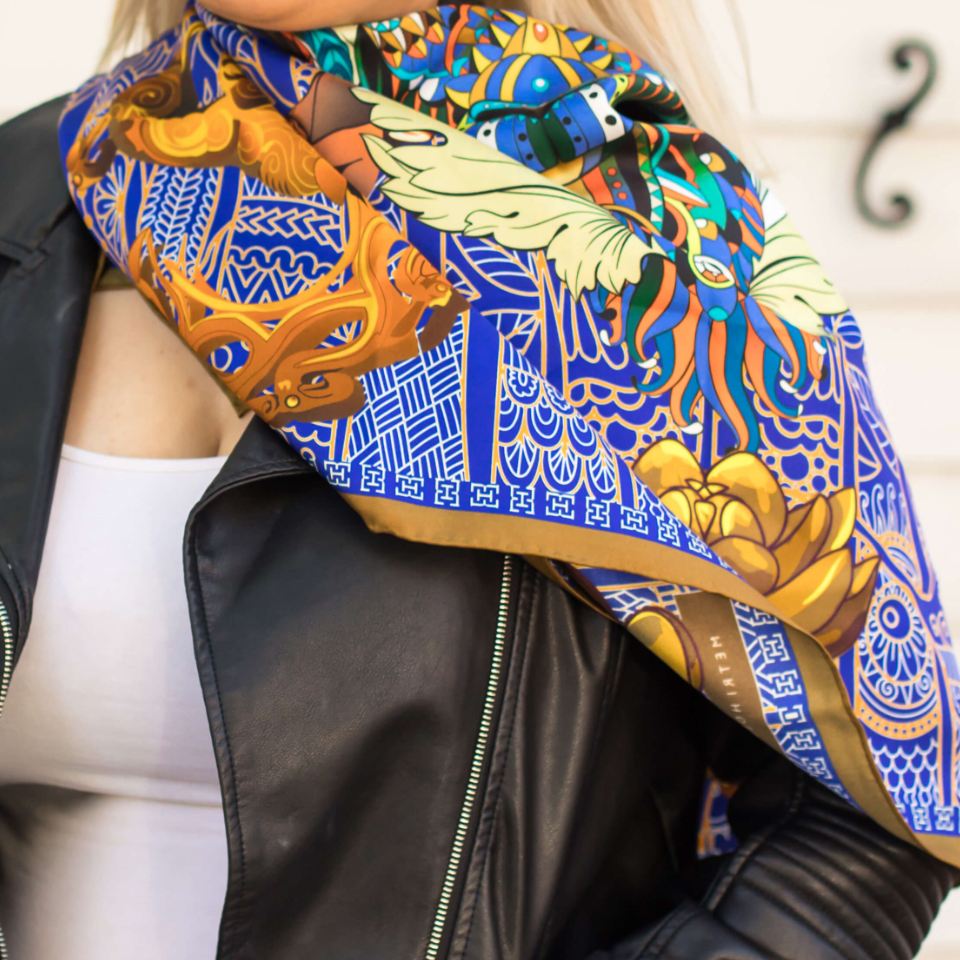 Look great, feel even better with our silk scarves
Metri Holliday's mulberry silk scarves are not only vibrant and beautiful, but they have a secret meaning. And this knowledge can impact how you feel every time you look at or touch your scarf silk. The art and colors behind Metri Holliday's scarf designs are that each one has its own story to tell with a special message for the wearer.
Absolutely gorgeous!
The scarf is absolutely gorgeous! I don't know if I want to wear it or hang it. I am going through so many changes in life right now and I am still figuring it all out. So this lovely gift came at just the right time with the perfect message. Love you and your talent you are sharing with all of us. – Diane
Why do I love my scarves from Metri Holliday?
The packaging says it all. The beautiful 100% silk fabric adds a touch of grace and elegance. I own two of them. The colors in each piece are chosen carefully; they are so vibrant that they can be worn with any outfit. I have always used scarves as a chic accessory, but these have a special place in my heart/wardrobe! The size of the scarves is perfect, and I have used them in several ways: Tying them around the waist as a belt, Headscarf, top, neck, and wrist. You can class up a simple solid dress or jumpsuit already in your closet or cover all the right places by wearing it draped over a little too revealing strapless or halter style dress. They are luxurious and classy! Each scarf in their collection is a statement piece. They are ready for gifting too. It comes in a beautiful orange box. Have you been invited to dinner at a friend's or partner's house? Bring this as a hostess gift to express your gratitude, make a unique impression and show how thoughtful you are. You absolutely can't go wrong with this purchase, so buy confidently!
Looking for unique ways to wear your scarf?
We've got videos and tutorials ready for you