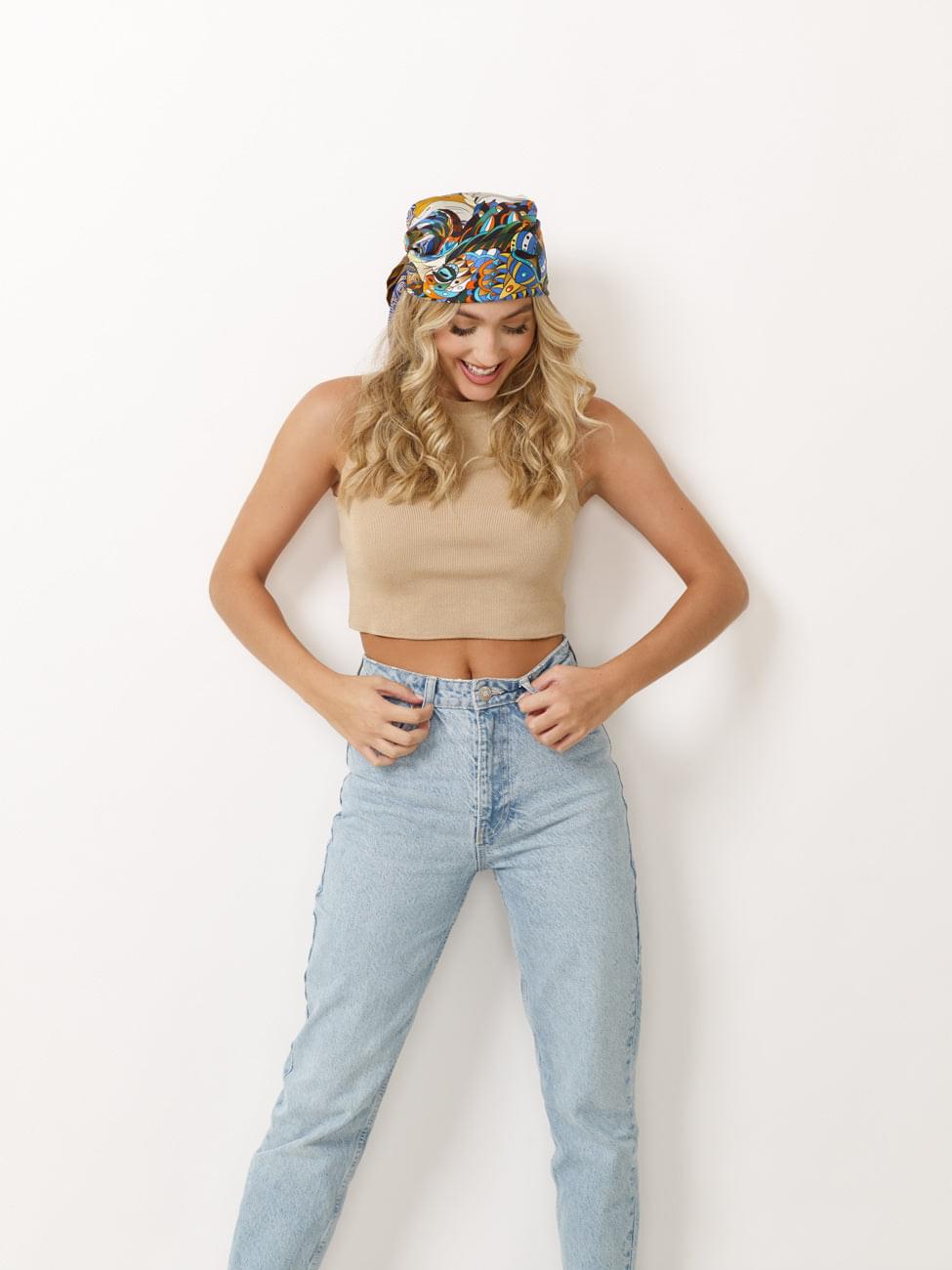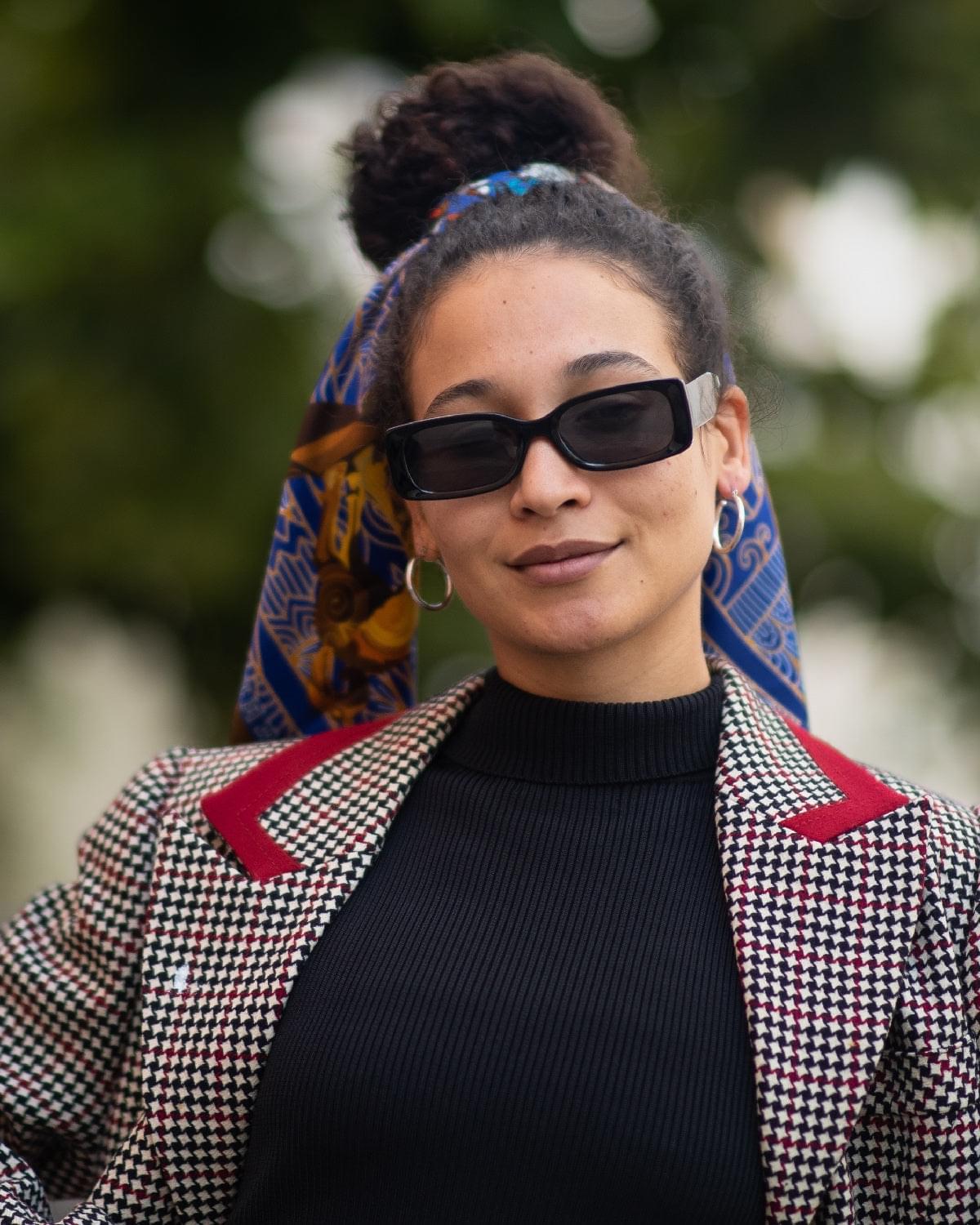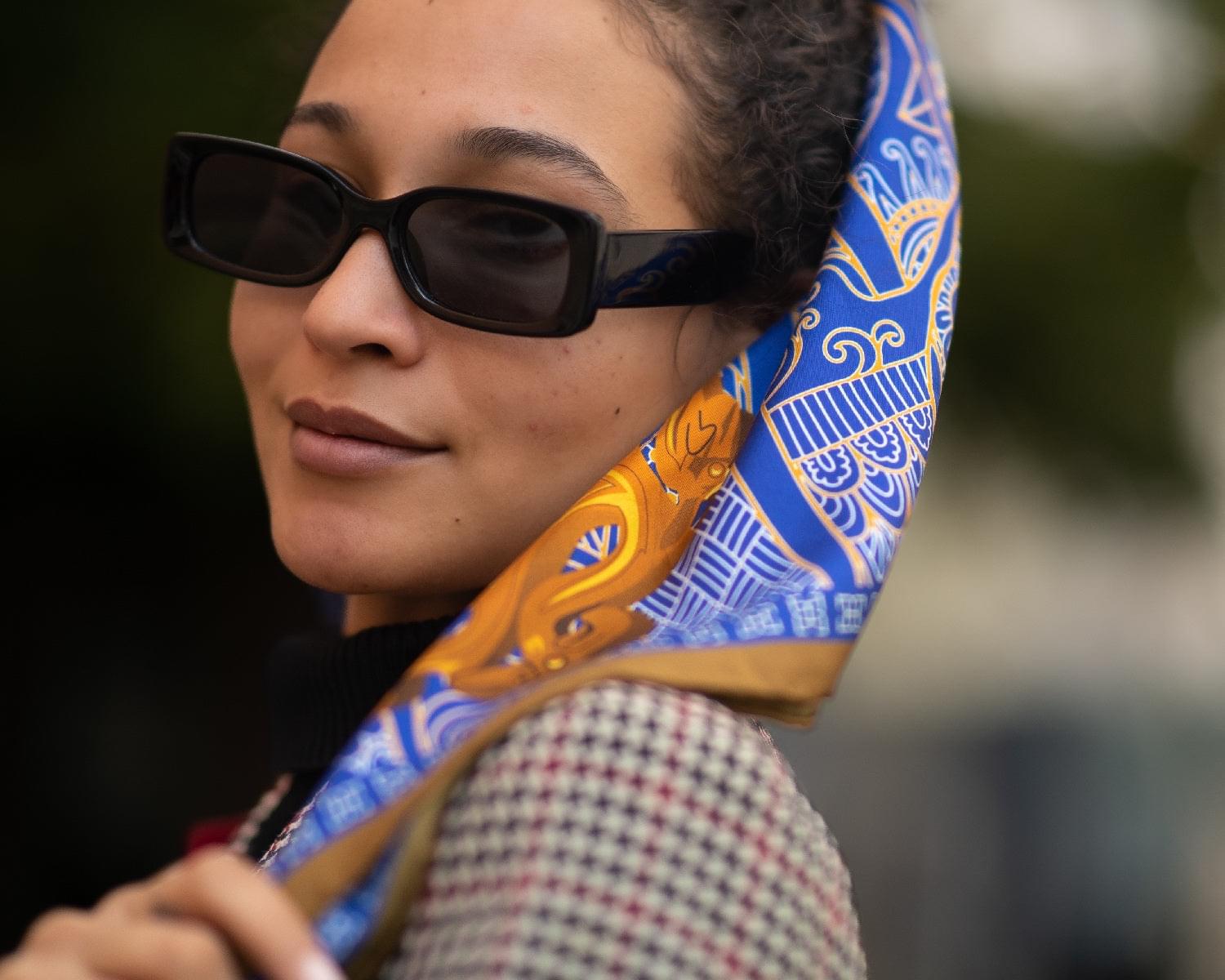 Authenticity is my Power | Silk Twill Scarf
Authenticity is my Power | Silk Twill Scarf
Stay true to yourself
You don't need to prove anything to anyone else. Your confidence and self esteem are intact.

The colors of Authenticity is my Power draw in frequencies to add more happiness and a sense of like-ability to boost your confidence. Yellow represents the solar plexus chakra, which needs to be in balance to manage your personal choices and authenticity.

Centered on the ram, symbolic of strong will and determination, add this stunning designer silk scarf to your outfit and never forget the power you get from staying true to yourself.

Be you in everything you do, and feel your power and confidence grow to become whatever you want
- Accept your worth - Show up for yourself - Respect -
---
Authenticity is my Power | Silk Twill Scarf
Features
∙ Natural 100% silk twill scarf
∙ 34.5" x 34.5"
∙ 16mm silk
∙ Made in USA, printed in Italy
∙ Hand-rolled hem, dimensions may vary slightly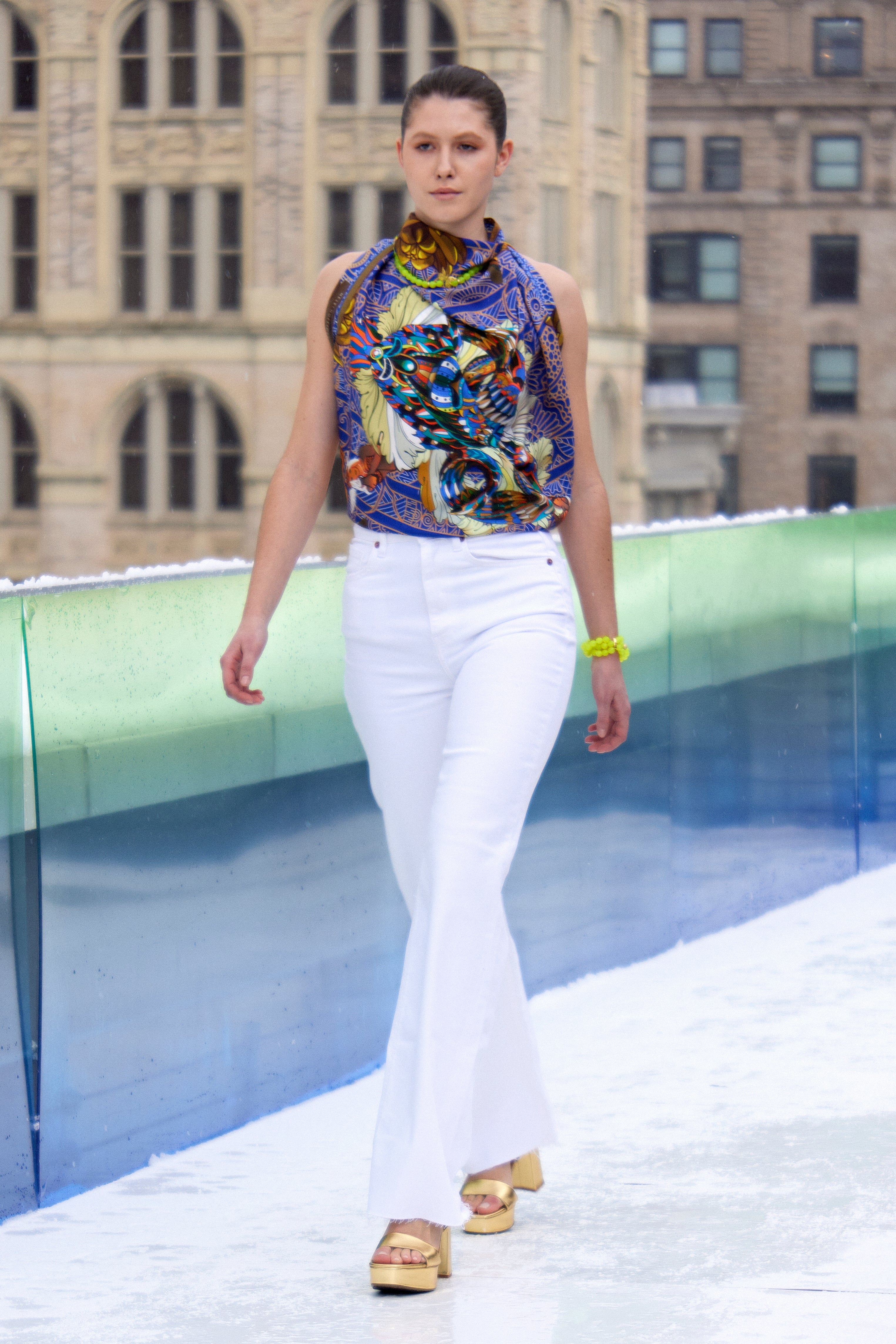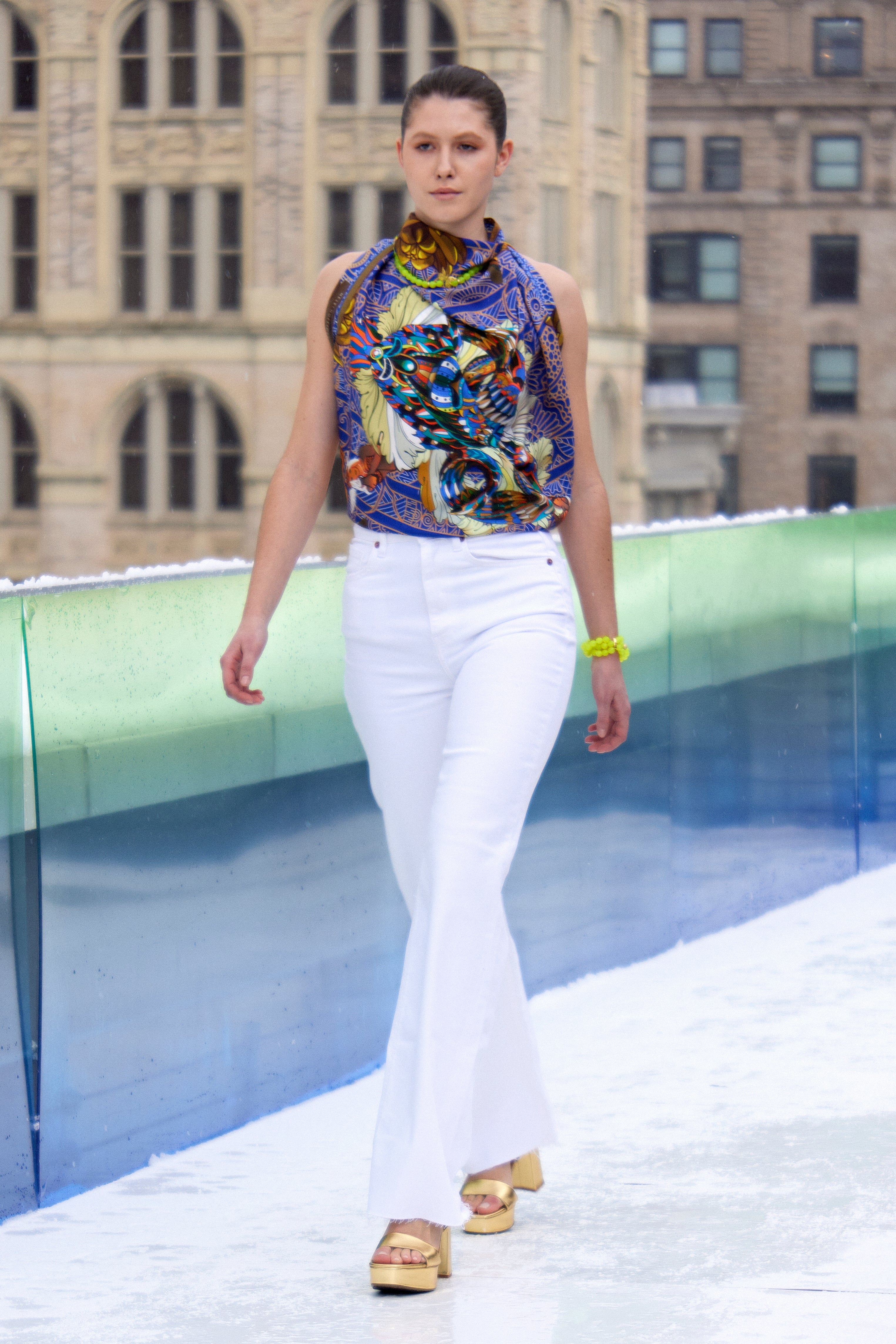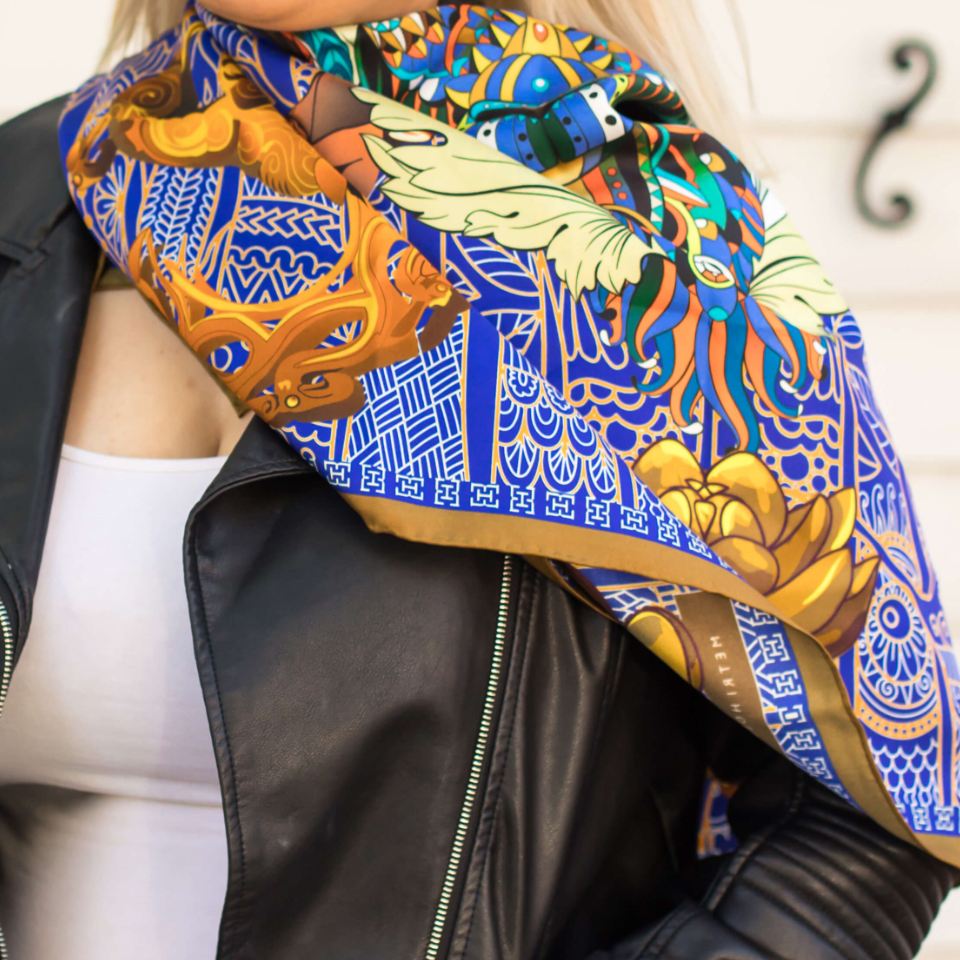 Look great, feel even better with our silk scarves
Metri Holliday's mulberry silk scarves are not only vibrant and beautiful, but they have a secret meaning. And this knowledge can impact how you feel every time you look at or touch your scarf silk. The art and colors behind Metri Holliday's scarf designs are that each one has its own story to tell with a special message for the wearer.
Perfect gift!
I recently presented your authenticity scarf to my colleague and friend , Lady in London.
My friend had a long career as a very senior UK government official. She is a global leader in sustainable energy and climate. She serves on many non profit boards leading their energy/ sustainability and climate issues.
She adored your scarf and the symbolic meanings and your poetic write up of "authenticity " was perfect for her. "
Looking for unique ways to wear your scarf?
We've got videos and tutorials ready for you